Building Adoption Readiness
First Steps is a free online resource, designed by experts, to help you understand the rewards and challenges of adoptive parenting. Whether you're here to browse or you're looking for more in-depth information, First Steps is here to guide you through a wide range of subjects, that empower you to be a better prepared parent. Read More…
Want to know more?
First Steps provides real insights through audio episodes and online lessons. They've been devised by adoption specialists and parents with first-hand experience.
The lessons have been designed to be used in your own time and fit around your busy everyday life. They can be accessed on the move from your mobile phone or tablet, or if you prefer, from the comfort of your own home on your desktop PC. If you register, your progress will be saved for you and when you feel ready, you can test your knowledge with our quizzes.
Take your First Steps by selecting one of the exercises below. To access all material you'll simply need to register — all we need is an email address, which we'll keep safe.
First Steps is not an adoption information website. If you want to find out more about whether you can adopt, please go to First4Adoption.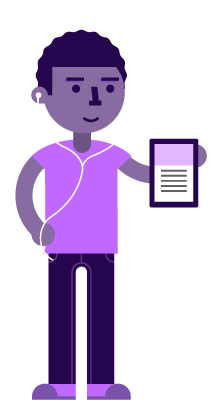 Register with First Steps
Register, and you'll be able to access more of what you need to know — whether you're researching or actively preparing for your formal adoptive training.
Add to your readiness to become an adoptive parent
Read and listen — on desktop, tablet and mobile
Listen to our experts and adopters
Save your progress
Test yourself and demonstrate your understanding